The South Carolina Energy Office provides resources that can be used to enhance energy related education materials and support important decisions related to addressing under-performing buildings, equipment, and vehicles/buses in South Carolina schools.
---
For Teachers: Classroom Energy Lesson Plans
The National Energy Education Development (NEED) Project began over 30 years ago in response to a Joint Congressional Resolution creating National Energy Education Day. NEED offers a curriculum portfolio of over 130 guides for teachers and students, most tied to specific state and national standards. The curriculum material is offered free of charge to classroom teachers, and may be available to others for use by permission from NEED. Visit NEED's website to learn more about NEED instructional materials related to the science of energy, energy efficiency and conservation, electricity, renewable and nonrenewable sources of energy, and transportation. 
If you are a classroom teacher interested in a particular curriculum, see NEED's Curriculum Resources. Materials can be sorted by grade level, topic, or subject, and are in most cases linked to national and state standards.
Student-Led Energy Assessments
Students may be interested in conducting assessments of energy and water use in school buildings, either on their own or in cooperation with school facilities personnel. The Energy Office provides a water audit self-assessment tool and an energy assessment tool so students can engage in the audit process.
---
For Kids: Energy Games & Activities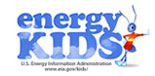 The U.S. Energy Information Administration's redesigned website, Energy Kids features more than 100 pages of fun educational content for kids, parents, and teachers. Kids can learn about energy and challenge their brains with energy Sudoku, crossword puzzles, word searches, and the new "Energy Sliders" game. Teachers can submit energy lesson plans, share their expertise and get chosen as contributor of the month. The site also features energy-related stories, hands-on activities, and research articles for the classroom.
Students can also visit the ENERGY STAR Kids site. The site contains several interactive pages with tips on how students can save energy every day and learn more about why energy efficiency is so important to protecting the environment.
Duke Energy has created a fun game for school-age children to help understand the real-world costs of different types of energy generation. The Energy Challenge is an educational tool to demonstrate the tradeoffs of choosing an energy generation mix that will meet future energy demand while minimizing CO2 emissions and keeping costs low. It's intended to be a simulation to create a better understanding of generation decision-making.
---
For School Districts & Energy Managers
Annual Energy Consumption Reporting & Sample Conservation Plans
Technical Assistance Program
Energy Office staff review energy consumption data and evaluate energy consuming equipment in school facilities in order to develop a list of potential energy efficiency improvements. If you are interested in this opportunity, contact the Energy Office at 803-737-8030, or if you have identified facilities and areas of concern already, complete a Needs Assessment Form.
Financing Energy Upgrades
The Energy Office administers several grant/loan programs that can help finance projects and maintains a list of federal and state incentives for energy upgrades.
Buses and Vehicles
The Energy Office promotes petroleum reduction through alternative fuels, anti-idling campaigns, and advanced vehicle technologies by administering the Palmetto Clean Fuels coalition.
Breathe Better (B2)
 is a DHEC Bureau of Air Quality anti-idling, clean air education program, engaging community partners to help encourage all South Carolinians to turn off their engines while they wait. Schools can sign up to receive free educational and outreach materials to help make their campuses and parking lots idle-free zones..
Workshops & Training
Energy Office staff are always available to help answer questions and provide contact information – arranging workshops and training opportunities, as well as speaking to groups on a variety of energy related topics